Saint-Nazaire
Roof of the submarine base
"Le Jardin
du Tiers-Paysage"

Gilles Clément
"Le Bois des Trembles",
"Le Jardin des Euphorbes"
et "Le Jardin des Étiquettes"
Accessible to the public since 1998 with project planner Manuel de Sola Morales, the roof is an open terrace between the city and the harbor basin. Gilles Clement sees the submarine base as "a place of resistance" that can accommodate the ecological diversity of the estuary. The triptych (Le Bois de Trembles, Le Jardin des Orpins et des Graminées, Le Jardin des Étiquettes) takes advantage of three architectural features on the submarine base's roof.
In 2009, 107 aspens were planted in the Saint-Nazaire's explosion chambers of the base. Making the base tremble and shimmer was Clément's first – poetic – intention.
In 2012, Le Jardin des Orpins et des Graminées ("The Garden of Stonecrops and Horsetails"), uncovered rows of concrete are filled lengthwise with a canal of planted horsetails which the visitor discovers from a bridge offering a surprising new vista on the entire base. Stonecrops and stem grass, robust plants that are emblematic of the estuary, bring vegetal life to this mineral environment. In the pit, for Le Jardin des Étiquettes (The Garden of Labels), Gilles Clément added a thin layer of bedrock onto which the wind, birds, and the soles of our shoes will deposit seeds. Twice a year, new plants will be identified and carefully labelled. To complete the triptych, a map shows us the zones of the estuary's "third landscape". Aside from being a testament of ecological wealth that identified at a precise moment, it also nourishes the hope for its future expansion. .
Born in 1943, Gilles Clément is in turn a gardener, an architect and landscape artist, an agricultural engineer, a botanist, an entomologist, a writer and a professor. Known to be one of the greatest landscaper and garden theorician, he has worked out in particular the gardens of: the Parc André Citroën, the Domaine Rayol, the Valloire Abbey, the Blois Castle, or the garden of the Arche. Gilles Clément extols the virtues of a practice that gives importance and value to the dynamic and natural evolution of a garden. His creed: do the maximum with, and the minimum against.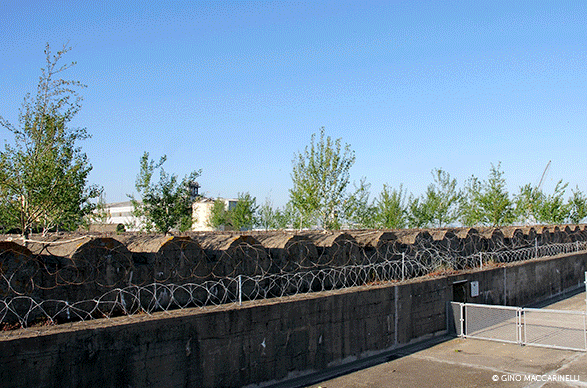 — www.gillesclement.com —
Openings Hours
Closed in case of wind above 70km/h